Blueberry Lemon Cheesecake Bars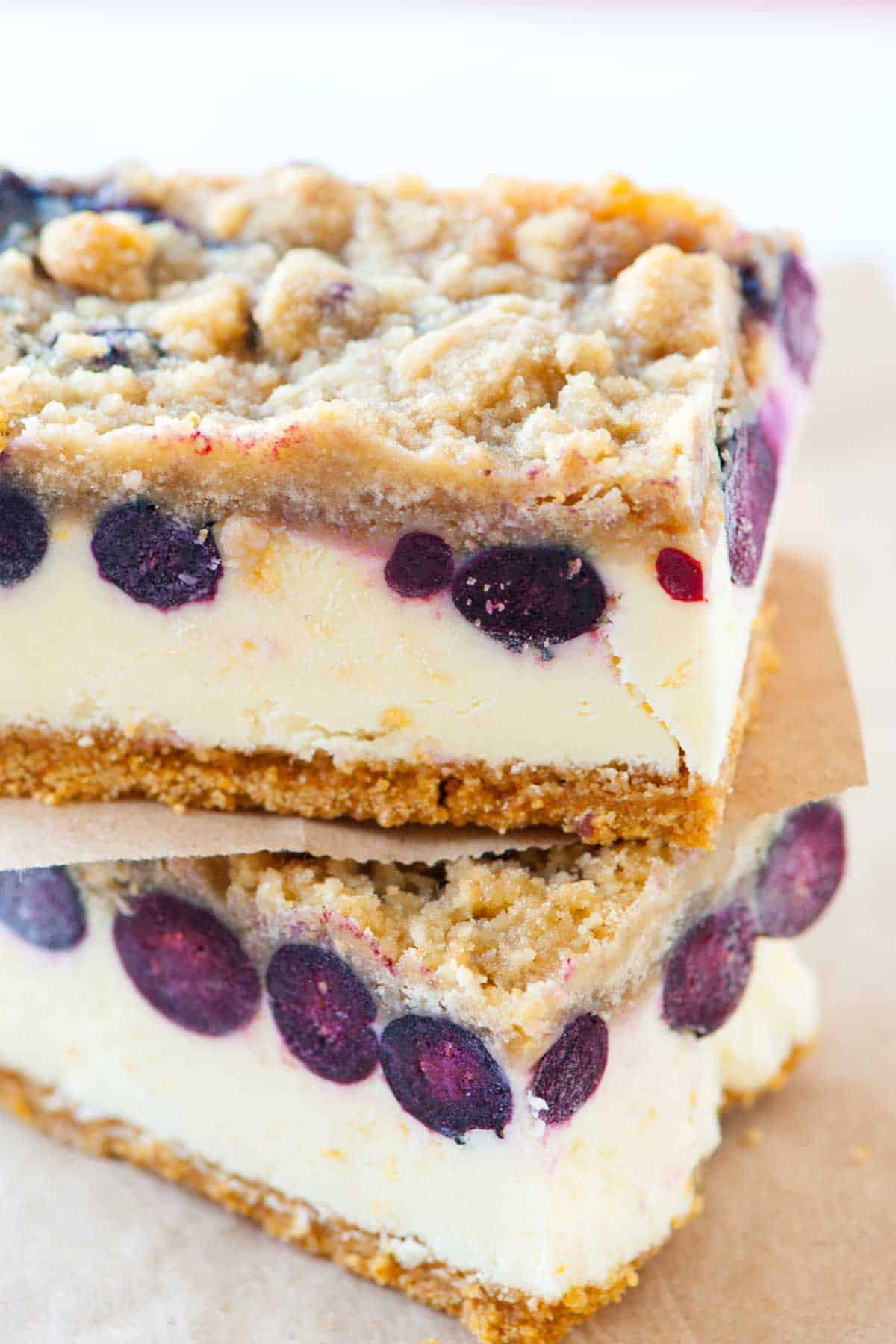 Ingredients:
Graham Cracker Crust:
1 1/4 cups graham cracker biscuits, powdered
2 tbsp sugar
1 tsp lemon zest
4 tbsp melted butter
Cheesecake Layer:
1 cup softened cream cheese
2 large eggs
2 tbsp lemon zest
1/4 cup fresh lemon juice
1/2 cup sugar
1 1/2 cups fresh blueberries
Crumble Topping:
1 cup light brown sugar
3/4 cup all-purpose flour
6 tbsp cold unsalted butter
Method:
Crust:
- Heat the oven to 162 C. Line a baking tray with parchment paper.
- Add the powdered graham crackers, sugar, and lemon zest to the food processer. Blend till fine. Add the melted butter and process until combined well.
- Pour the mixture onto the tray and press it out evenly. Bake for about 10 minutes, and cool for about 15 minutes.
Cheesecake Layer:
- After wiping the food processor clean, combine the cream cheese, eggs and lemon zest, lemon juice and sugar. Process until smooth.
Topping:
- Spread the cheesecake mixture on the crust. Sprinkle blueberries.
- Mix the brown sugar and flour to a bowl. Cut the butter into cubes and add.
- Using fingers or a fork, mix well until crumbly. Scatter the topping over the blueberries.
References:
Joanne. "Blueberry Lemon Cheesecake Bars Recipe." Inspired Taste - Easy Recipes for Home Cooks. Joanne, 02 Feb. 2017. Web. 27 July 2017.